Cardiff and Wales' leading marketing agency has launched a new website to promote their integrated marketing consultancy which was established in 2006.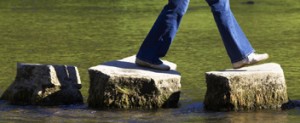 The company has successfully provided a full range of marketing services and has built a reputation for marketing advice that produces results rather than the usual "text book" marketing answers which just fritter marketing spend much to the annoyance of clients.
Paul James, Managing Director of the company commenting about the website stated "We thought it was time to update our website to reflect the excellent work we have undertaken for clients and to also promote our sales distribution division which is now one of the leading independent distributors in the UK and Ireland. When you look back at the marketing support we have provided to companies large and small since we set up the agency, it is exciting to see the very many businesses across a range of sectors that have benefitted from the unique support provided by Stepping Stones".