We love our music at Stepping Stones Marketing and we have a number of great concerts booked in over the coming month. If you have not got your tickets now is the time to make that call…if your not to late: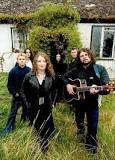 13th April – The Globe Cardiff – Panic Room
4th May – Motorpoint Arena Cardiff – Rick Wakeman
6th May – Colston Hall Bristol – Jethro Tull
9th May – York – Mostly Autumn, new album acoustic launch event……cannot wait for this one!
15th June – Gloucester Cathedral – Anathema acoustic concert…..wow great venue !
September – Steve Hackett. Cardiff St. David's Hall.
Tried to fit in Yes , but all the tickets at Bristol sold out!!
And finally if there is anyone out there who happens to have two Kate Bush tickets please ring me now!!!!!!!!!