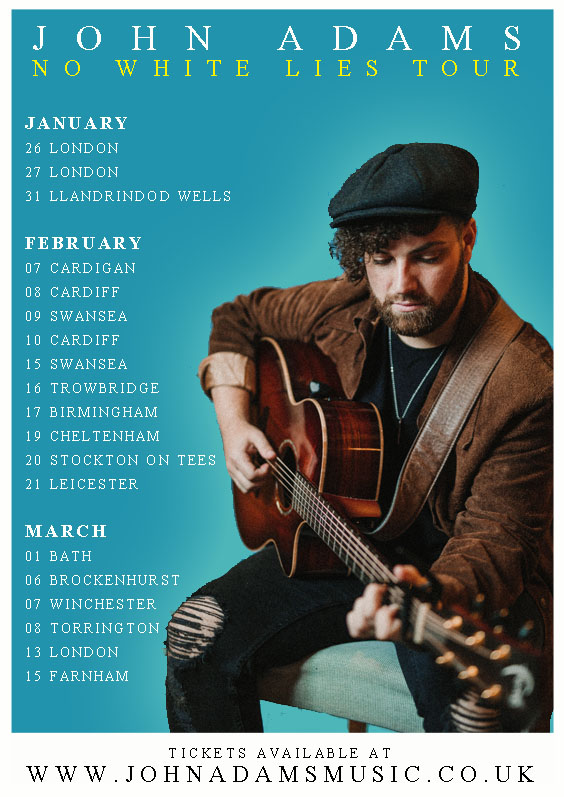 Stepping Stones Music Management are delighted to announce that it has completed the organisation of the UK tour for Welsh singer/ songwriter John Adams www.johnadamsmusic.co.uk
The agency has booked over 15 dates across the UK with 4 dates already sold out after only a couple of weeks promotion.
John Adams draws influences from the likes of James Morrison, Sam Smith, David Gray and James Blunt. With emotive and heartfelt narratives woven together as stories, John's expressive and nuanced vocals compliment his acoustic approach and atmospheric piano accompaniments.
John has supported household names  such as Take That, Lemar, Stooshe, T'Pau, The Christians and Katherine Jenkins. His hard work and impressive live performance has gained a strong following  with over 6 million views on YouTube and a steady 140,000 monthly listeners on Spotify. 2017 saw John perform over 200 gigs, a UK tour with several sold out dates and frequent BBC live sessions.  He spends his life on the road performing and is a regular face at the UK's largest festivals.
"Born perfomer whose smile has the ability to blind and whose voice has the ability to pierce the heart" Musicroom
"Absolutely nailed that vocal" Gary Barlow
Dandelion Wishes – https://www.youtube.com/watch?v=pZX8xF6gJZo