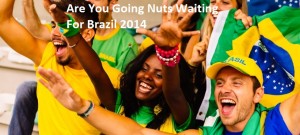 Stepping Stones Marketing has launched a special promotional offer to it's retail partners linked to the World Cup.
The World Cup promotion sees all orders of £600 or more receive £100 RRP in stock provided FREE. The offer is available to all orders received prior to the end of the World Cup on the 13th July.
In addition a special World Cup Challenge is also being launched by the company. Retailers can enter by submitting their predictions for the World Cup. Simply email Stepping Stones Marketing with the names of the teams who end up as :
The Winner
Second place
Third place
Fourth place
The nearest answer to the final positions will win £250 of stock for their store. Entries need to be in by the 20th June.