Music management and promotion
With a long term interest in music across many genres, Managing Director Paul James has been instrumental in providing a range of services to music venues and artists across the music industry.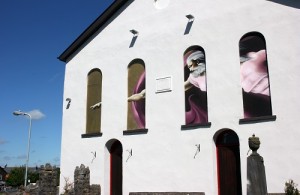 Booking agency and music venue management and promotion
Acapela Studios – Pentyrch, Cardiff. www.acapela.co.uk
Stepping Stones Music Management has been instrumental in building for the venue one of the strongest event rosters in South Wales.
Acapela is a converted Welsh Chapel with high ceilings, original wooden flooring and pews with a capacity of just under 200.  The venue also has an excellent studio facility where it has produced recordings for many artists including Wynne Evans, Bonnie Tyler and Sir Karl Jenkins to name but a few.
The venue is owned by Welsh harpist Catrin Finch and her husband Hywel Wigley.  Since working with Acapela, Stepping Stones Music Managment has developed the music roster by booking a variety of great musical artists including Toyah Willcox, Nell Bryden, The Christians, Beverley Craven, Kiki Dee, China Crisis, Judie Tzuke, Jay Rayner and many more.
In addition to managing the bookings for the venue, Stepping Stones Marketing Solutions also undertakes the promotion and marketing of the venue's events as well as the activities of the Acapela recording studios.
To find out more about the marketing and promotions activity undertaken for Acapela visit the PR and Communications page on our Clients section of the website.
Artist Booking Agency
Stepping Stones Music Management has arranged and managed UK tours for a variety of artists and also undertaken marketing and promotion for festivals in the UK. Some of these successful tours are shown below.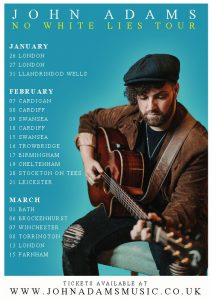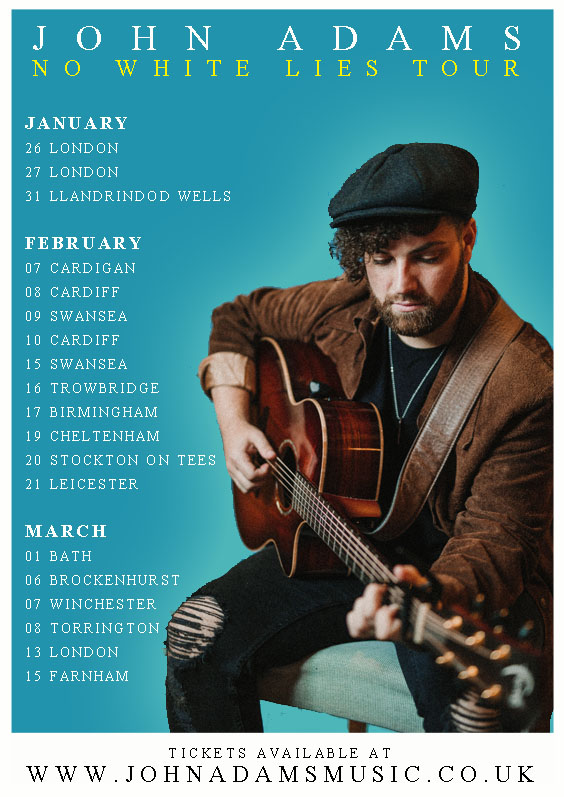 John Adams
John Adams is a Singer/Songwriter/Busker hailing from Aberdare in the South Wales Valleys. With a reach in his tone to match Sam Smith and James Blunt he draws influences from the likes of honest songwriters such as James Morrison, Damien Rice and David Gray. John's acoustic approach and atmospheric piano accompaniment compliment his unique and impressive vocal ability as he earns the undivided attention of the listener by addressing them directly with emotive and heartfelt narratives.
Stepping Stones arranged John's 2019 tour – No White Lies – which took in over 15 cities across the UK.
Papillon (Anna Phoebe and Nicolas Rizzi)
Stepping Stones Music Management acts on behalf of Papillon as their booking agent and promoter, organising concert bookings across the UK and Europe.
Papillon is an acoustic violin guitar duo influenced by Eastern melodies set within cinematic soundscapes. Anna Phoebe has performed throughout the world with various artists (Jethr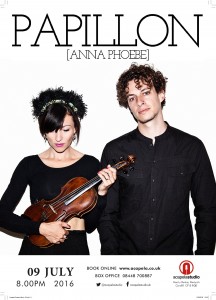 o Tull, Roxy Music, Trans Siberian Orchestra) and is now carving a career with her own projects. Papillon will perform their new material in a series of live concerts in 2016, to be followed by the release of their debut album later this year.
Previous performances include main support for Bob Dylan at the Rock Legends Festival in Poland, the Songlines Encounters Festival at Kings Place in London, and performances in UK cathedrals including Winchester Cathedral and Liverpool Anglican.
Papillon compose, produce and record their own material and write for film.
Wales International Harp Festival – Caernarfon
The Fourth Wales International Harp Festival was held on April 1- 7, 2018 at Galeri, Caernarfon to celebrate the 90th birthday of the legendary harpist, Dr. Osian Ellis CBE, and the eno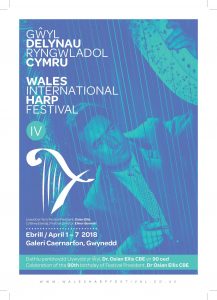 rmous contribution that he made to music-making over a period of 70 years.
The festival one of the largest harp festivals in the world included concerts, competitions, master-classes, lectures, and fun classes for absolute beginners, harp exhibitions and much more…
Stepping Stones undertook the marketing and promotion of the festival which saw record number of attendees at the festival.